Tiana Alexandra-Silliphant
ACTRESS, PRODUCER, DIRECTOR
Tiana Alexandra-Silliphant Movies or Tv Shows (upto Mar 2023) - Watch Online
29th May 2022 | FlixCatalog Staff
Your region: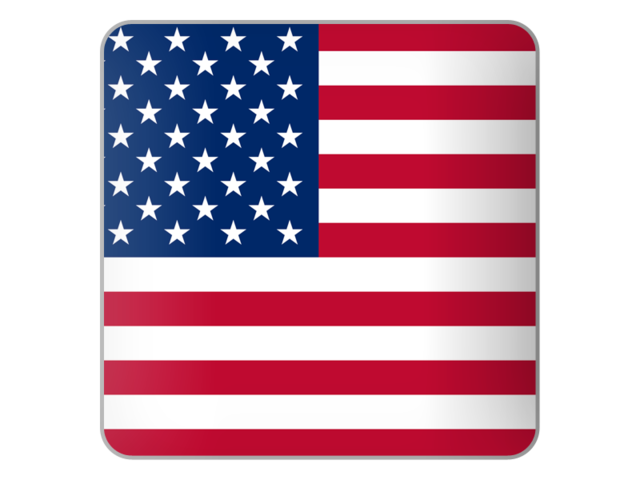 USA
Actress, filmmaker, performer, writer, Tiana Alexandra-Silliphant (Thi Thanh Nga) was born in Saigon. As a child of war, she emigrated to the USA with her family as a consequence of the Vietnam War. Her father was director of press for South Viet Nam. They were the first Vietnamese family to move to Virginia during the height of racial desegregation.Tiana escaped to Hollywood to fulfill her childhood dream of acting, singing, and dancing. She was crowned "Tiana Karate Princess" by * Grandmaster Jhoon Rhee and was introduced to Bruce Lee, who accepted her as his first teen female student whom she met through Jhoon Rhee in Virginia. Lee would later introduce Tiana to her future husband Stirling Silliphant, the Oscar-winning TV and film-writer Stirling Silliphant who believed in Bruce Lee and wrote roles for him when Hollywood had previously rejected him.Tiana made her screen debut in Sam Peckinpah 's The Killer Elite (1975). Subsequent starring roles included Pearl, the star studded hit ABC miniseries about Pearl Harbor, the lead role in Catch the Heat (1987) with Rod Steiger,_Fly Away Home (TV 1981)_ with Brian Dennehy & The Three Kings (1987) with Lou Diamond Phillips . She was the first Vietnamese-American to join Screen Actors Guild but took off to Viet Nam in 1988 to pursue philanthropy and social activism. In the early '90s, Tiana made her first film, the autobiographical documentary From Hollywood to Hanoi (1992), which was selected as the "Best Of Telluride" at Telluride Film Festival and was nominated for "Best Non-Fiction Film" at Sundance International Festival. Executive produced by Oliver Stone, this personal account of an actress's rediscovery of her homeland, her quest for reconciliation between her two identities, Vietnam/USA, "From Hollywood to Hanoi" From Hollywood to Hanoi (1992) will be expanded and re-issued in 2025, 50 years after the war ended.Stirling & Tiana Silliphant were considered Hollywood "royalty" given he had won an Oscar, Golden Globe awards, as well as, NAACP & NATO Box Office of the Year awards. They were often seen together with a variety of notable stars every night and appeared on national talk shows, and even starred together on the "TattleTale Game Show". They left that all behind after Tiana visited Viet Nam, which moved them both onto a career change. Oscar winner Oliver Stone and Tiana met in Hanoi, and co-founded the Indochina Film Arts Foundation to stimulate artistic ventures in film, theater, radio and education, presenting numerous projects in venues from the Director Guild of America to the Centre Pompidou in Paris. Tiana amassed a one-of-a-kind extensive 16mm film and video archive of post-war life in Viet Nam & enjoyed unprecedented access. Tiana was the first person to bring American cameramen to post-war Viet Nam to film and share stories with the world about her devastated homeland, which had up until then closed to the world. Post-war Viet Nam was the 5th poorest nation on earth. Tiana's films forged friendships, not enemies. She met women and children, war veterans from all sides who were working for peace, not war. Tiana's rare footage shows the three countries the US government bombed and impoverished with people only riding on bicycles and no hotels, cars or tourism. In 1996, Stirling Silliphant passed away of bone cancer. As a widow of peace, Tiana continued to film in Viet Nam in order to get over her grief.One labor of love that lasted over three decades, was a personal portrait of Tiana's father's history teacher, General Vo Nguyen Giap, the Commander of the North Vietnamese Army during both the French and the American wars. Giap welcomed Tiana as a daughter returning home. She met the Hanoi Politburo and iconic leaders who expressed hope for healing and reconciliation.She and her husband sold their "Swan" yacht, left Beverly Hills to based themselves in Bangkok so as to write the script about Ho Chi Minh. Tiana trained local crews to film in Cambodia and Laos when young Khmer Rouge soldiers still carried rocket launchers while hiding out at Angkor Wat.Tiana became associate producer on the David Cronenberg film A Dangerous Method (2011), starring Keira Knightley and Viggo Mortensen, a project she started and coached writer Sir Christopher Hampton, UK's award winning playwright, screenwriter Christopher Hampton to write and turn into a play, "The Talking Cure" before its inception as a stage play. Since the she has begun writing her memoir, shooting interactive ten minute films about social consciousness, age reversal and the dating game, entitled: "Somebody Nobody Everybody (SNE)". A spin off of this is scheduled to be released as a podcast series.* More than 60 of Tiana Alexandra's films, interviews, music videos, and more are posted on Tianaworld YouTube & Tianaworldvimeo. @whyvietnamseries & @tianaworld Instragram vietnamtrilogy.com - IMDb Mini Biography By: TIana Alexandra


Fan Zone
Tiana Alexandra-Silliphant's Movies and Tv Series available to Stream now ..
The lives of several personnel and residents at and around the Pearl Harbor naval base are changed forever on December 7, 1941.
6.5/10
278 min
Available in 7 platform(s).
A cop goes undercover in to infiltrate a drug ring as Cinderella Pu, a Chinese dancer with a unique martial arts style. An agent, who is actually at the center of the ring, is attracted by Pu and claims he can make her a star.
4.8/10
100 min
Available in 1 platform(s).