M.C. Hammer
SOUNDTRACK, ACTOR, MUSIC_DEPARTMENT
M.C. Hammer Movies or Tv Shows (upto Mar 2023) - Watch Online
29th May 2022 | FlixCatalog Staff
Your region: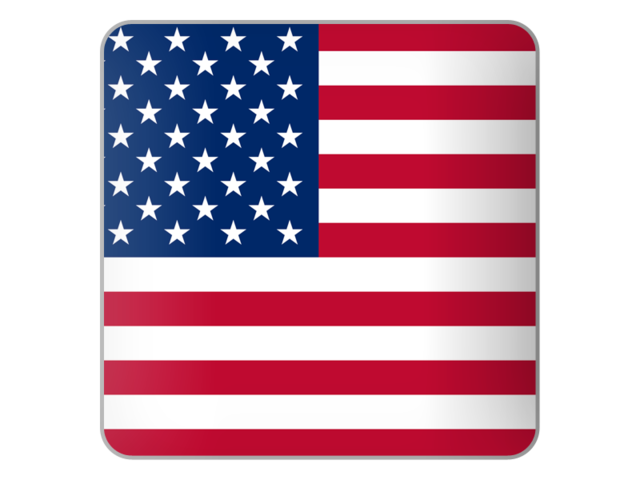 USA
Stanley Kirk Burrell (born March 30, 1962), better known by his stage name MC Hammer (or simply Hammer), is an American hip hop recording artist, dancer, record producer and entrepreneur. He had his greatest commercial success and popularity from the late 1980s, until the early 1990s. Remembered for his rapid rise to fame, Hammer is known for hit records (such as "U Can't Touch This" and "2 Legit 2 Quit"), flashy dance movements, choreography and eponymous Hammer pants.A multi-award winner, M.C. Hammer is considered a "forefather/pioneer" and innovator of pop rap (incorporating elements of freestyle music), and is the first hip hop artist to achieve diamond status for an album. BET ranked Hammer as the #7 "Best Dancer Of All Time". Vibe's "The Best Rapper Ever Tournament" declared him the 17th favorite of all-time during the first round.Burrell became a preacher during the late 1990s with a Christian ministry program on TBN called M.C. Hammer and Friends. Additionally, he starred in a Saturday-morning cartoon called Hammerman in 1991 and was executive producer of his own reality show called Hammertime which aired on the A&E Network during the summer of 2009. Hammer was also a television show host and dance judge on Dance Fever in 2003, was co-creator of a dance website called DanceJam.com, and is a record label CEO while still performing concerts at music venues and assisting with other social media, ministry and outreach functions. Prior to becoming ordained, Hammer signed with Suge Knight's Death Row Records by 1995.Throughout his career, Hammer has managed his own recording business. As a result, he has created and produced his own acts including Oaktown's 3.5.7, Special Generation, Analise, DRS, B Angie B, and Wee Wee. A part of additional record labels, he has associated, collaborated and recorded with VMF, Tupac Shakur, Teddy Riley, Felton Pilate, Tha Dogg Pound, The Whole 9, The Hines Brother (Andra Hines & Dunkin Hines), Deion Sanders, Big Daddy Kane, BeBe & CeCe Winans and Jon Gibson. In 1992, Doug E. Fresh was signed to M.C. Hammer's Bust It Records label.Before Hammer's successful music career (with his mainstream popularity lasting approximately between 1988 and 1998) and his "rags-to-riches-to-rags-and-back saga", Burrell formed a Christian rap music group with CCM's Jon Gibson (or "J.G.") called Holy Ghost Boys. Some songs produced were called "Word" and "B-Boy Chill". "The Wall", featuring Burrell[citation needed] (it was originally within the lyrics of this song he first identified himself as K.B. and then eventually M.C. Hammer once it was produced), was later released on Gibson's album Change of Heart (1988). This was Contemporary Christian music's first rap hit ever. Burrell also produced "Son of the King" at that time, releasing it on his debut album. "Son of the King" showed up on Hammer's debut album Feel My Power (1987), as well as the re-released version Let's Get It Started (1988).With exception to later remixes of early releases, Hammer produced and recorded many rap songs that were never made public, yet are now available on the Internet. Via his record labels such as Bust It Records, Oaktown Records and FullBlast, Hammer has introduced, signed and produced new talent including Oaktown's 3.5.7, Ho Frat Hoo!, the vocal quintet Special Generation, Analise, James Greer, One Cause One Effect, B Angie B, The Stooge Playaz, Dasit (as seen on ego trip's The (White) Rapper Show), Teabag, Common Unity, Geeman and Pleasure Ellis; both collaborating with him and producing music of their own during his career.At about the age of 12, Oakland native Keyshia Cole recorded with Hammer and sought career advice from him. In the mid-1980s while rapping in small venues and after a record deal went sour, Hammer borrowed US$20,000 each from former Oakland A's players Mike Davis and Dwayne Murphy to start a record label business called Bust It Productions. He kept the company going by selling records from his basement and car. Bust It spawned Bustin' Records, the independent label of which Hammer was CEO. Together, the companies had more than 100 employees. Recording singles and selling them out of the trunk of his car, he marketed himself relentlessly. Coupled with his dance abilities, Hammer's style was unique at the time.In addition to appearing in many television commercials, M.C. Hammer produced and starred in his own movie, Please Hammer, Don't Hurt 'Em: The Movie (1990). The film is about a rapper returning to his hometown who defeats a drug lord using kids to traffic his product. For this project, Hammer earned a Grammy Award for Best Long Form Music Video at the 33rd Grammy Awards (having been nominated for two). He later produced MC Hammer: 2 Legit (The Videos), which included many actors and athletes.In 1991, Hammer hosted, sang/rapped and voiced a Saturday morning cartoon called Hammerman. That same year, he and Bust It Productions (including B Angie B, Special Generation and Ho Frat Hoo!) appeared in concert from New Orleans on BET.Hammer has made cameos and/or performed on many television shows such as Saturday Night Live (as host and musical guest), Amen and Martin. He also made a cameo in the 1993 Arnold Schwarzenegger film Last Action Hero. Hammer would also go on to appear as himself on The History of Rock 'N' Roll, Vol. 5 (1995). Additionally, he has been involved in movies as an actor such as, One Tough Bastard (1996), Reggie's Prayer (1996), the Showtime film The Right Connections (1997), Deadly Rhapsody (2001), Finishing the Game (2007) and 1040 (2010), as well as a television and movie producer.Despite public attacks about his financial status, after meeting at the National Association of Broadcasters convention in Las Vegas, Nevada in April 2001, it was Hammer (credited as a producer) who provided the much needed funding to filmmaker Justin Lin for Better Luck Tomorrow (2002). In its first ever film acquisition, MTV Films eventually acquired Better Luck Tomorrow after it debuted at The Sundance Film Festival. The director said, "Out of desperation, I called up MC Hammer because he had read the script and liked it. Two hours later, he wired the money we needed into a bank account and saved us."Hammer appeared in two cable television movies. At the age of 39, he was one of the producers for the VH1 movie Too Legit: The M.C. Hammer Story, starring Romany Malco and Tangi Miller as his wife, which aired on December 19, 2001. The film is a biopic which chronicles the rise and fall of the artist. "2 Legit To Quit: The Life Story of M.C. Hammer" became the second highest-rated original movie in the history of VH1 and broadcast simultaneously on BET. "The whole script came from me," says Hammer, "I sat down with a writer and gave him all the information." - IMDb Mini Biography By: ahmetkozan


Fan Zone
M.C. Hammer's Movies and Tv Series available to Stream now ..
Featuring Jaeson Ma, MC Jin, Van Ness Wu, MC Hammer. '1040' focuses on the rapid socioeconomic expansion in Asia and the significant shift of religious landscape in an area known as the '10...
8.6/10
78 min
Available in 2 platform(s).
7.3/10
111 min
Available in 10 platform(s).
Stanley Burrell rapped and danced his way into the hearts of America in the 1990s as MC Hammer and to date has sold more than 50 million albums worldwide.
5.1/10
\N min
Available in 2 platform(s).